Hair Growth Support Supplement
Supports Thick, Strong, Healthy Hair
30 Days | 60 Capsules
To nourish your hair from the inside out, reach for Valotin Hair Growth Support. The secret is a formula enriched with vitamins, minerals and botanical extracts. With regular use, hair will be supported through the natural hair growth process.
‍ How it works
Valotin Hair Growth Support provides nutrition to nourish the strength and quality of your hair.
‍How to use
Take 2 capsules a day with food or as directed by your healthcare professional. If you prefer, you can take 1 capsule in the morning with food, and 1 in the evening with food. Do not take Hair Growth Support within one hour of taking medications. Do not exceed the recommended dose.
Valotin Hair Growth Support is for adults only. Women who are pregnant or lactating or anyone taking medications should consult a healthcare professional before using this or any nutritional product.
‍Ingredients
Vitamin A, Vitamin C, Calcium Carbonate, Iron (Ferrous Fumarate), Vitamin D3, Vitamin E, Vitamin B1, Vitamin B6, Folate, Vitamin B12, Biotin, Vitamin B5, Magnesium Oxide, Zinc Oxide, Manganese Chelate, Potassium Gluconate, PABA, L-Tyrosine, Horsetail Extract, Fo-Ti, Bamboo Extract, Nettle Root, Peony, Spirulina, Saw Palmetto, Plant Sterols, Alfalfa, Barley Grass.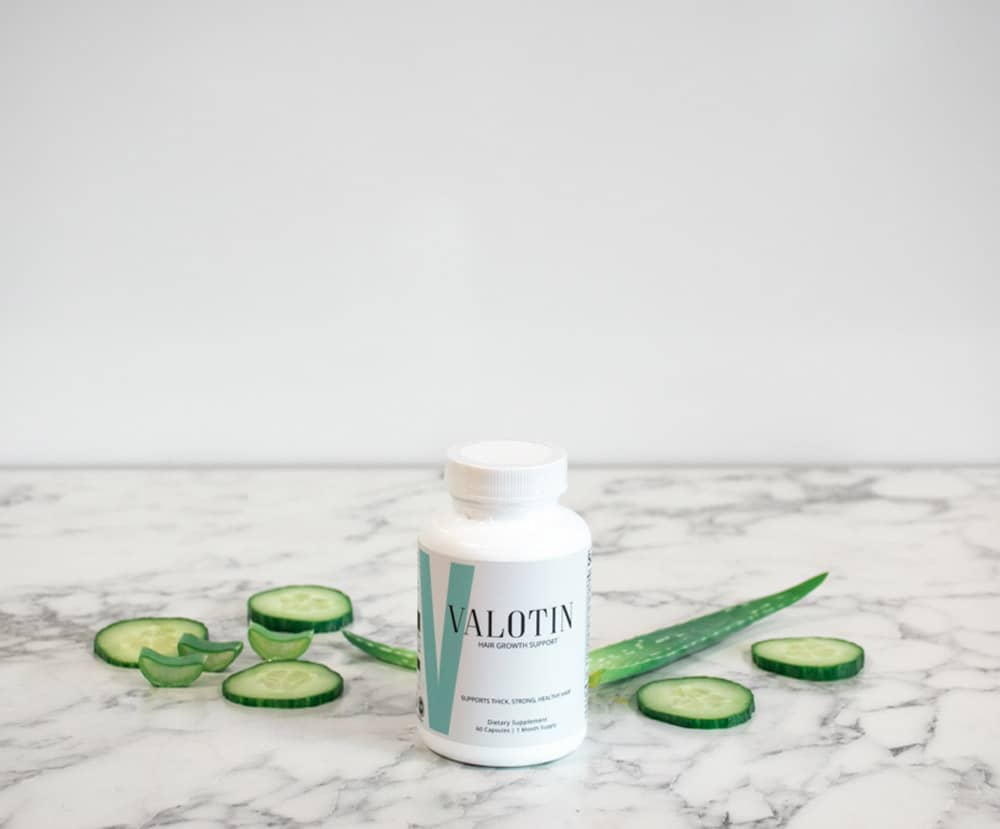 Here's why you will love it
Valotin's secret to success is no secret at all. In fact, it's all spelled out on the ingredients list.
Enriched with powerful vitamins
Infused with German chamomile, cucumber & green tea
Free of parabens, sulfates and cruelty
Gentle formula for all hair types
Suitable for everyday use
Safe for color-treated hair
Professional-grade formula
Every ingredient in the Valotin formula was chosen with care. Learn the story behind the ingredients.
NATURAL HAIR GROWTH
Understanding your hair and its growth process
The hair growth process can be split into three stages – the growing phase, transition phase and resting phase. Understanding the stages of hair growth can help you support your hair's health and growth potential.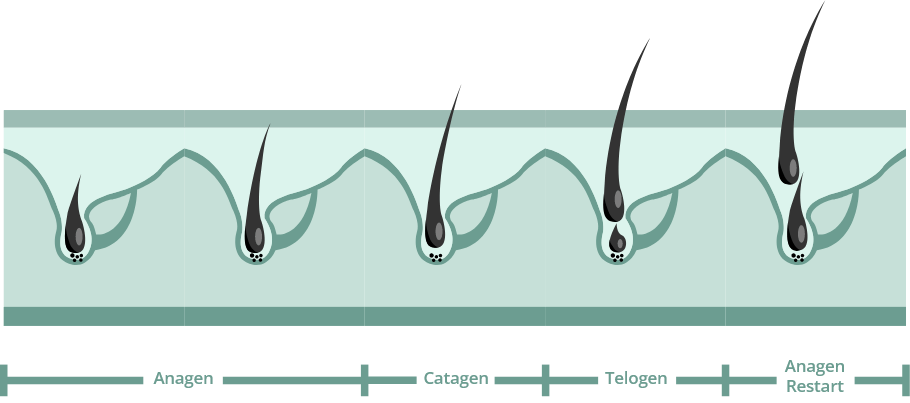 Anagen (Growing Phase):
The hair growth phase usually lasts between two and six years, depending on factors such as genetics, age and health.
Catagen (Transition Phase):
This is the stage when hair makes way for new hair follicles. This transition period usually lasts about 10 days.
Telogen (Resting Phase):
Hair falls out when it is released from the original follicle. The remaining follicle rests for up to three months before starting at the anagen phase.
Key Ingredients
Nourish from within with Valotin Hair Growth Support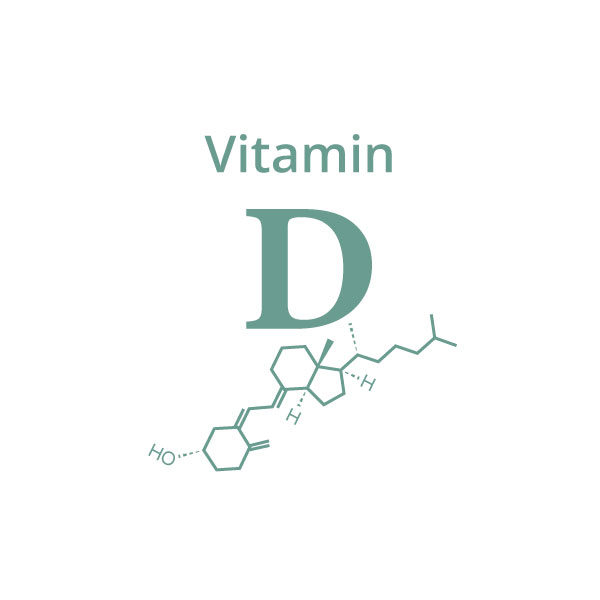 Vitamin D3 (as cholecalciferol)
Vitamin D is involved in the anagen phase of hair growth1, as well as supporting the growth and differentiation of the hair-producing cells in the follicles (keratinocytes).32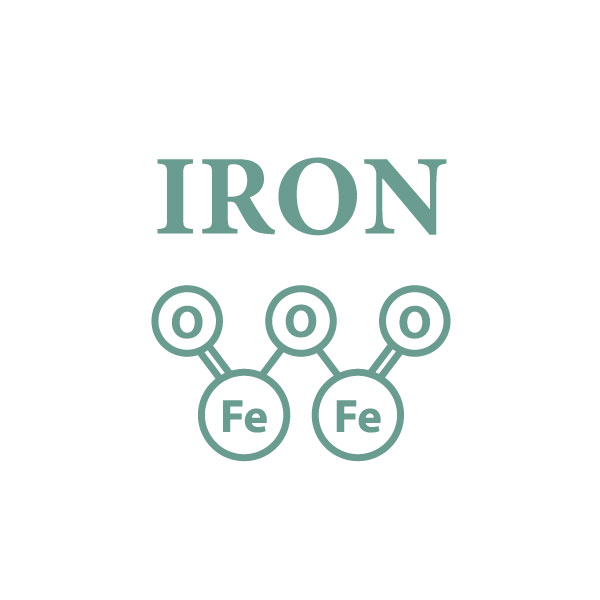 Iron (as Ferrous fumarate)
Iron is a key nutrient for healthy hair growth.1 Healthy levels of iron in the body are required for normal hair growth.35,39,40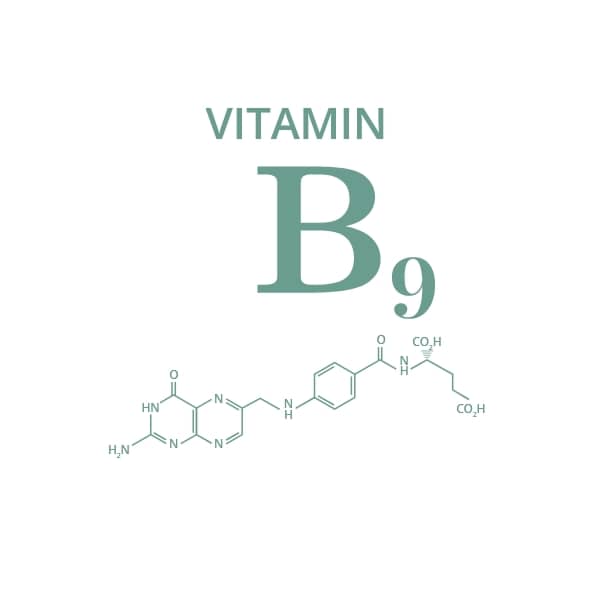 Folate
Folate, or folic acid, is essential to producing DNA and RNA. Each new hair cell requires a new set of DNA, and since hair follicle cells divide so quickly, healthy levels of folate are needed for healthy hair growth.1,32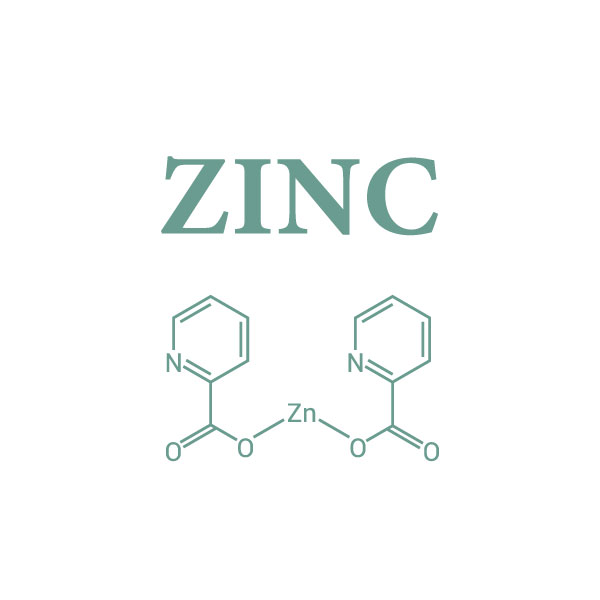 Zinc
Zinc is considered an essential micronutrient. Zinc is believed to support hair growth and the health of hair follicles and the immune system.1,35 It is involved with enzymes necessary for building hair.1
Buy together and Save
Harness the vitamins & botanical extracts for hair strength & vitality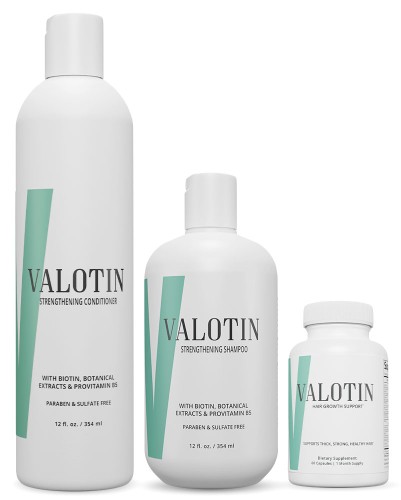 Nourished Inside and Out
Strengthening Conditioner, Strengthening Shampoo & Hair Growth Support Supplement
$88.85
$84.41
Shop Now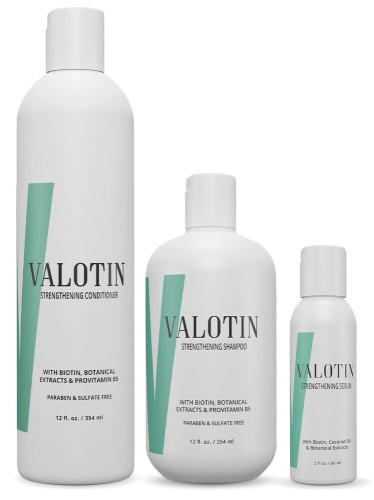 Deep Conditioning
Strengthening Shampoo, Strengthening Conditioner & Strengthening Serum
$86.85
$82.51
Shop Now
OUR CUSTOMERS VOUCH FOR VALOTIN
Read what other people on their Valotin hair journey have to say
Already a customer? Write your review now ‍
‍
Take it every day -
Edith J
The supplement and serum are my favorites.
‍ Yes, I would recommend this product
‍
New mom must have -
Jenni
After having my baby Jaxon, my hair went from glow to no. I love being able to support my hair health with the supplements.
‍ Yes, I would recommend this product
‍
Did anyone else find there nails were stronger too -
Safia
My hair looks fab but also my nails seem stronger.
‍ Yes, I would recommend this product
‍
Fav supps -
Mehak M
Took about a month but I can start to see my cute baby hairs popping through!
‍ Yes, I would recommend this product